About
fabi & InterNACHI Certified Inspector J. Corey Crawford
NE Florida Home Inspections
J. Corey Crawford's Background
J. Corey Crawford is the owner/operator of Next Level Home Inspections. After leaving a management position in Jacksonville, FL, Corey became a small business owner, which he operated with his wife (who is also a realtor). When the pandemic hit, it affected their small business. Therefore, Corey decided to put his long-term interest in home inspecting into practice.
Corey and his staff strongly believe in continuing education for home inspectors. New methods and components are always being introduced into the construction industry. Plus, what was once thought to be high end materials are often becoming defective as they age. We love finding defective materials and this is a huge money saver to our clients.
Having a wife working in the real estate industry has given Corey a unique insight into evaluating a home's overall conditions. Attention to the small details is of major interest to Corey as even the smallest defect can often affect larger components of the home.

J. Corey Crawford's Qualifications
J. Corey Crawford has received his certification in a wide variety of topics applicable to home inspections. He's also a licensed home inspector.
Florida Licensed Home Inspector #HI12885
Florida Association of Building Inspectors (FABI) Member
Wind Mitigation Certified
Mobile Home Inspector Certified
Follows all of Florida's Standards of Practice and Code of Ethics
NEFAR MEMBER (Northeast Florida Association of Realtors)
Adheres to InterNACHI's Standards of Practice and Code of Ethics
Adheres to FABI's Standards of Practice and Code of Ethics
Protected by Errors & Omissions/General Liability Insurance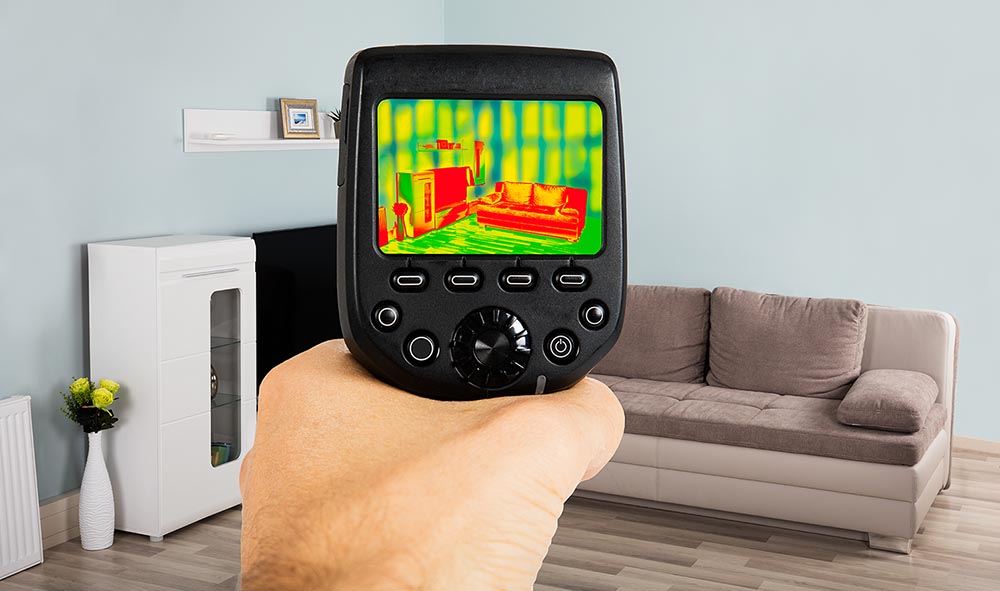 Special Industry Tools
The only way to truly understand what's happening in your future home is to use a mixture of observation and tools. Therefore, you may see your home inspector use any of the following:
Thermal Imaging
Knowing what's going on inside your walls is no easy task – without having to cut a hole to view hidden areas. Thermal imaging is one tool option we utilize. This handy device can sometimes assist in identifying a lack of insulation, leaks in the walls, hot spots, and more!
Aerial Drone Photography
If necessary, we can capture overhead photos of areas that could go unseen due to safety concerns when the home inspector cannot physically walk the roof. Drones are a new-age tool that assists in viewing your roof and high chimney stacks.
Moisture Meter
The last thing you want in your new home is a source of hidden moisture. We utilize moisture meters to assist in the home inspection process. Moisture is not always apparent. Although not all areas of a home are visible to allow for moisture detection, these meters add a helpful advantage in finding those hidden moisture areas.
Home Inspector's Time Off
J. Corey Crawford spends his off time with his wife and sons. He also coaches a traveling baseball team.